Our Pharmacy
At Bayboro Pharmacy and Wellness Center, we focus on providing top notch, INDIVIDUALIZED care. We believe with the optimal combination of education, a healthy lifestyle, medical grade supplementation, and prescription medications, that you WILL THRIVE and experience a happier, healthier life.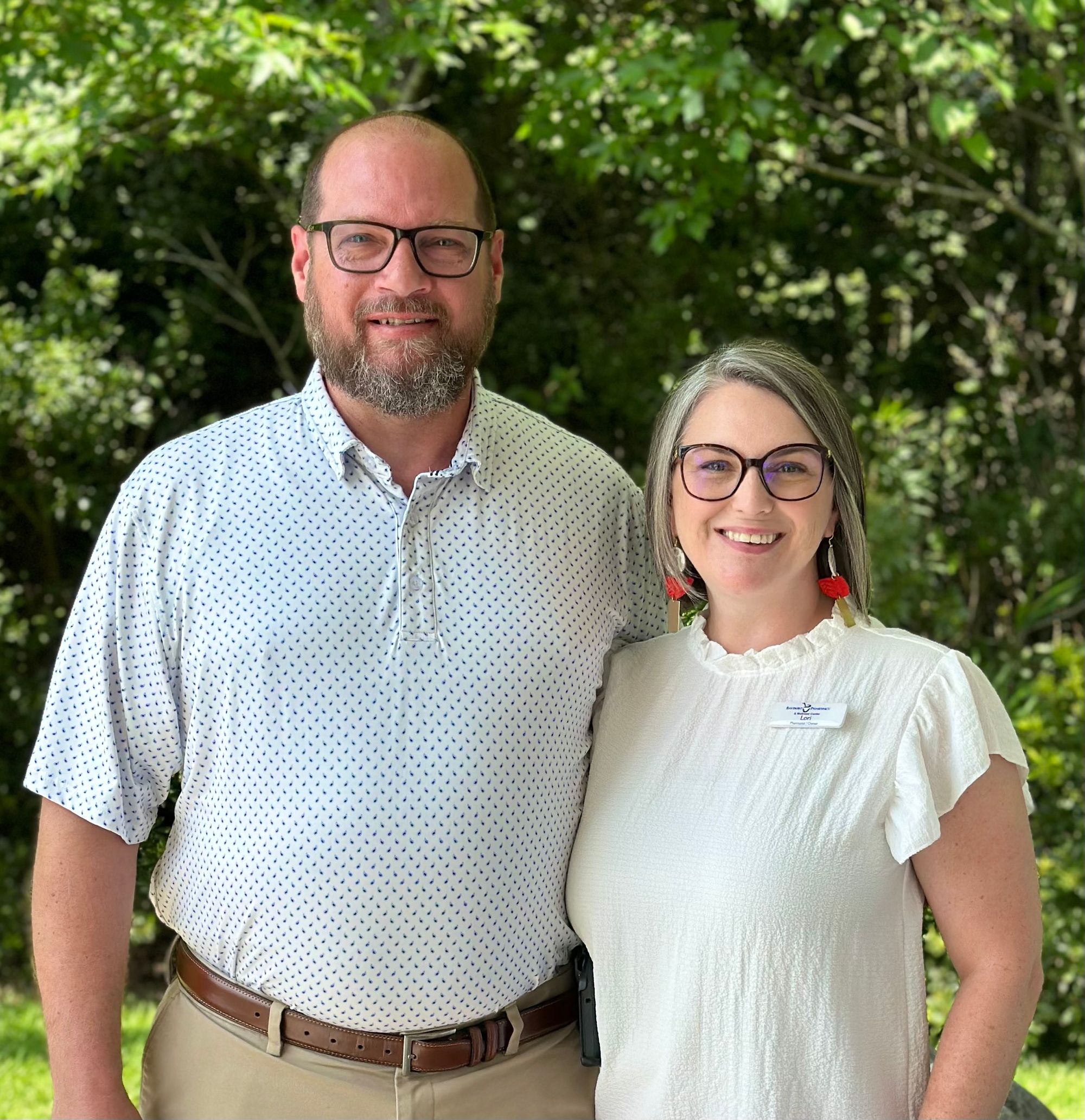 At Bayboro Pharmacy and Wellness Center, we focus on providing quality and affordable pharmaceutical care to our clients and their families. We seek to improve the lives of the people we serve by offering safe and inexpensive drugs along with tailored medication plans. If you're confused about your physician's prescription, then we have dedicated and highly-trained pharmacists to clear things up for you. Our staff provides ideal patient counseling which gives clients an idea of the best medication options for them. Never settle for anything less than the best when it concerns yours and your family's health.
Your health should always be your top priority. If you're following a prescription plan for a medical condition you have, make sure it is the safest, most ideal one for you. Every single one of our clients is different; therefore, we seek to provide you with the pharmaceutical care that is tailored to your specific needs. We genuinely want to see you live life without being held back by the particular health issues you're facing. Our staff is dedicated to offering optimum customer service that would bring you convenience on your health journey. Let us give you the means to take care of yourself in the best possible way.
Our qualified and trustworthy staff at Bayboro Pharmacy and Wellness Center seeks to provide our clients with the proper education on pharmaceutical care needed to better their lives. We want to give you and your family all the amazing opportunities to live healthier, so don't hesitate to call us at 252-745-5539 today!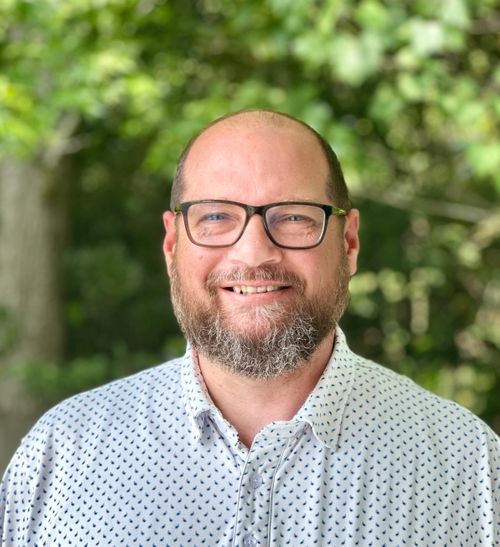 Jonathan Altman, Manager
Jonathan is the man behind the scenes of Bayboro Pharmacy and Wellness Center allowing the pharmacy family to shine. As a law enforcement officer for many years before purchasing the pharmacy with his wife, Lori, he has his finger on the pulse of our community. His expertise in public relations, servant's heart, and innovative spirit, and outside of the box thinking make him the brains behind most of our technology and patient services. He's the father to three amazing kids, a Pamlico Hurricanes Athletics fan, a UNC fan, and enjoys hunting/boating/fishing in his spare time. He has served on the Board of Directors for Pamlico Christian Academy since 2019.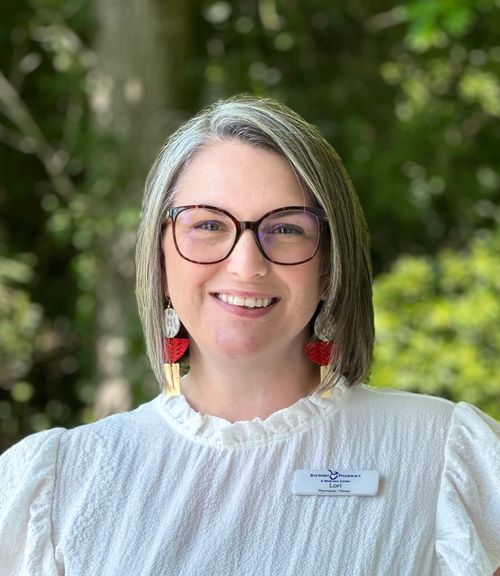 Lori Altman, PharmD, Pharmacist, Diabetes and Wellness Services Director
Lori has been a pharmacist at Bayboro Pharmacy and Wellness center since 2002 and purchased the pharmacy with her husband in 2011! She obtained her pharmacy degree from UNC School of Pharmacy then promptly returned to her hometown community to serve. She has a passion for educating patients especially in the areas of diabetes and wellness and oversees our ADCES Accredited Diabetes Education Program. Lori is a proud mom of three wonderful children and enjoys spending time outdoors hiking and paddle boarding. She serves as a Luminary for Community Pharmacy Enhanced Services Network of North Carolina (CPESN NC) and on the Pamlico County Health Advisory Committee for Pamlico County Commissioners. Additionally, she is the Pharmacy Director for Pamlico County Health Department.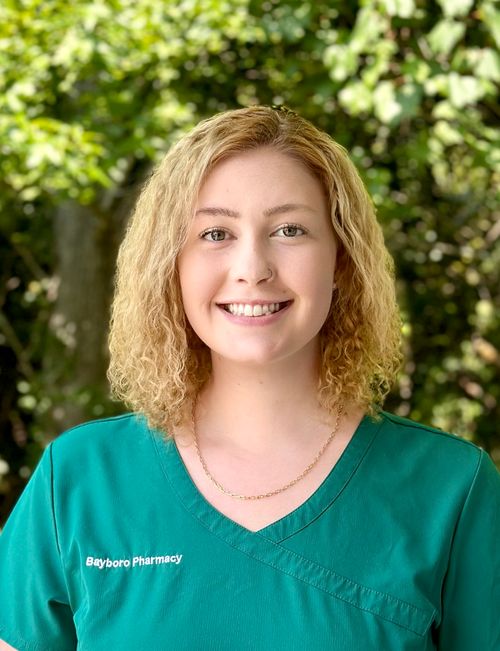 Ashleigh Bailey, MedSync Technician
Ashleigh obtained her Certified Medical Assistant degree from Pamlico Community College and gained experience in dermatology, family practice, urgent care, and gastroenterology before joining the Bayboro Pharmacy and Wellness Center family. Her skills in prescription management and medication reconciliation make her a fantastic fit for our medication synchronization and adherence program. Ashleigh is professional, an efficiency queen, and light-hearted. She has an extreme love for wildlife/animals, is a newlywed, mom to two energetic dogs, and keeps us well fed and content with her expert baking skills!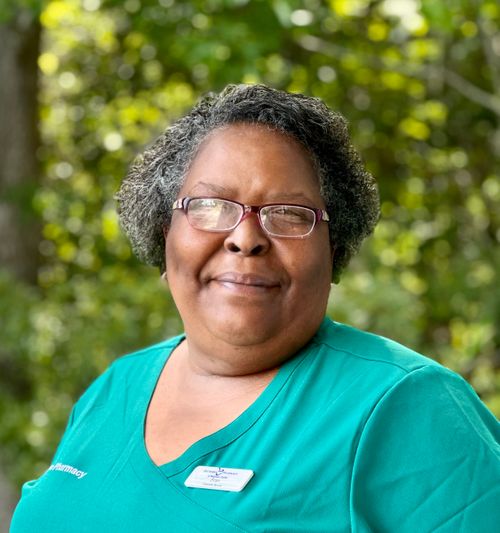 Fran Banks, Customer Service representive, OTC Specialist
Fran is a local celebrity! Everyone knows and LOVES Fran from her former days working at Food Lion and Walmart. We stole her from corporate life and introduced her to small local business life, where we think she is a perfect fit! Fran always has a smile and jokes, keeping our work culture light and fun, and our patients happy. She is even responsible for instituting a "petty crown" for our employees to wear when needed. Fran is our over-the-counter merchandise expert. She keeps our shelves fresh, stocked, and can assist our customers in finding anything they need, even if she has to order it in special.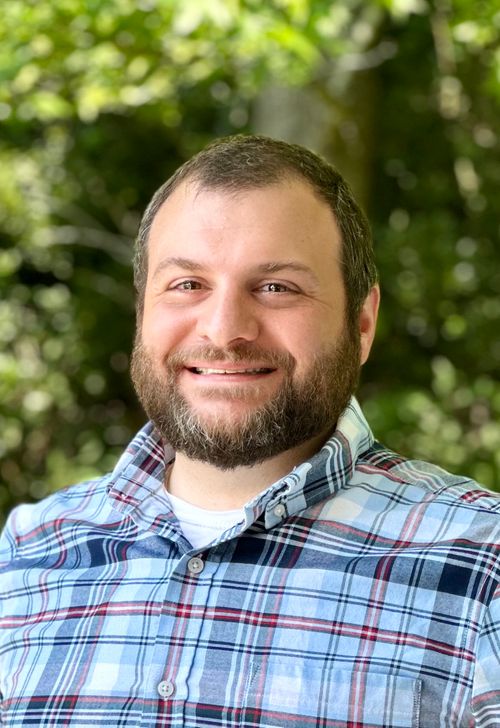 Robert Bero, II, PharmD, Clinical Pharmacist and Immunization Specialist:
Bobby joined the Bayboro Pharmacy and Wellness Center staff in 2014. Bobby breathed new life into our immunization program and has grown it into the robust program it is now, even offering immunization clinics at community events and for local school system employees. He stays up to date with the newest clinical information and provides a solid backbone for our clinical programs. A devoted UNC-CH alum, he gives back to the school by precepting current UNC School of Pharmacy Doctoral candidates and can "talk Tar Heel" athletics with our customers on a deep level. Bobby loves sports and is a referee for NCHSAA football and basketball when he's not at the pharmacy. In addition, he is a family man, excellent cook and baker!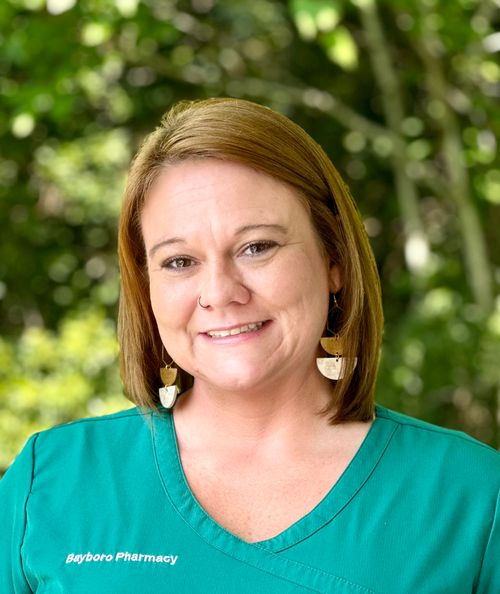 Brandi Bell, Customer Experience Specialist
Brandi filled in temporarily as a customer service representative and patient intake coordinator at Bayboro Pharmacy and Wellness Center during the COVID-19 vaccine craze of 2021. Her ability to relate to customers while maintaining efficiency resulted in a permanent position and she was titled Customer Experience Specialist. Brandi ensures the experience at Bayboro Pharmacy is the best it can possibly be for our customers. Brandi balances customer service responsibilities with managing inventory, marketing, special events and social media for both Bayboro Pharmacy and Wellness Center and Bay Boutique, our in-store sister business. In her free time Brandi enjoys operating her own business with Scentsy, days at the beach, spending time with her family and pet, and working out at the gym.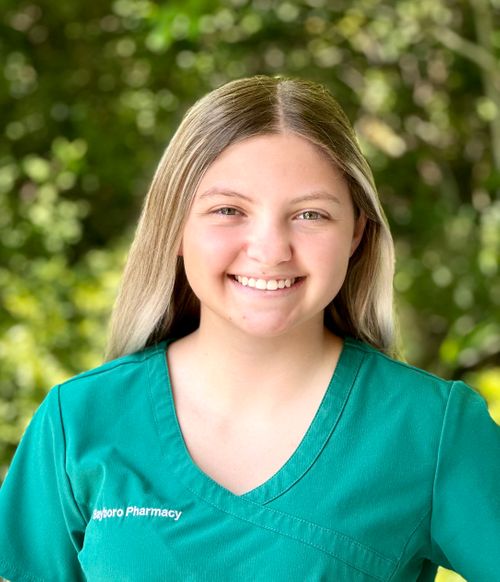 Ashley Flowers, Certified Pharmacy Technician
Ashley began her career at Bayboro Pharmacy and Wellness Center as a customer service representative. She is a favorite among her customers, especially the "islanders" from where she grew up. After working with us for a few months, she expressed interest in becoming a pharmacy technician, enrolled in a pharmacy technician course at Pamlico Community College and subsequently passed a National Certification Test to become a Certified Pharmacy Technician! Ashley is the youngest employee in our "Bayboro Pharmacy Bunch" and often mistaken for one of Jonathan and Lori's children. She enjoys playing with her pup, Macy, country music, spending time with family and fishing.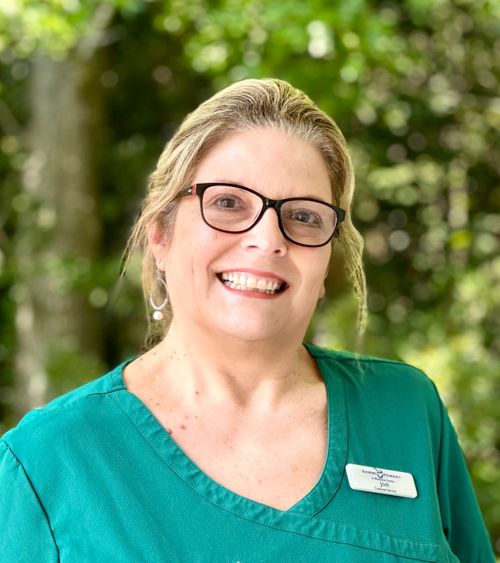 Jodi Rice, Customer Service Representative
Jodi brings a friendly and bubbly personality to the Bayboro Pharmacy and Wellness Center family. She is a music aficionado and keeps our staff in stitches with her dancing, antics, and laughter. Jodi shows compassion in her service and is especially fond of our 4-legged customers, ensuring there are always treats at the drive-thru window. Jodi enjoys decorating and helps with merchandising and displays in Bay Boutique. In her free time, Jodi enjoys reading, blogging, attending concerts with her children and spending time with her granddaughter, Emma.